Polar explorer Eric Larsen is attempting to break the Arctic expedition speed record by covering the 500 mile distance from the Northern Ellesmere Island to the North Pole in less than 49 days.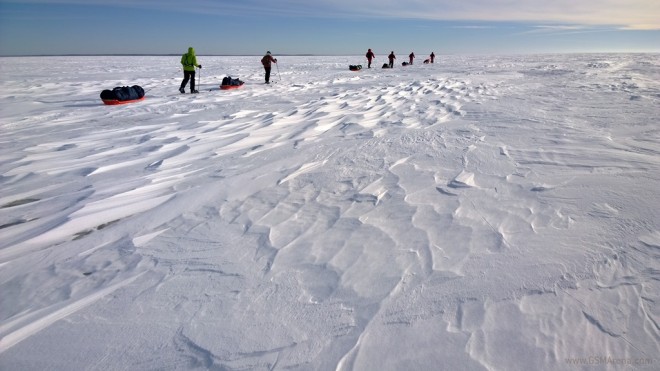 To document his journey, Microsoft is providing Eric's 3-person team with a Nokia Lumia 1020 and 1520 to capture some great shots along the way.
The team will be covering dangerous terrain and -50 degree weather, while carrying the entirety of their supplies for the journey without any outside assistance.
You'll be able to follow Eric and see the pictures he uploads either on his website or through Twitter. Here's hoping the two smartphones survive the harsh conditions enough to provide us with some good shots!
Source
DOWNLOAD CENTER >>

Cynogenmod 11

,

ROM.ZIP(KITKAT)

,

ROM.ZIP(JELLYBEAN)

,

ALL USB DRIVER