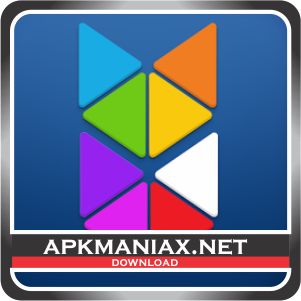 Vibe – Icon Pack play.google.com.vibe
Features:
1,350+ uniquely designed icons
10 HD wallpapers with cloud based chooser
Weekly updates every Friday
Multiple launcher support (see below)
Theme dashboard
What is Vibe?
Vibe is an icon pack/theme that features a vibrant color palette with a unique dimensional style. Subtle shadowing combined with dimensional effects help every icon come alive on your homescreen. Each icon has been hand designed to ensure a professional level of detail as well as uniformity for the entire theme. All icons are in HD at 144 x 144 pixels. To use this theme you'll need one of the supported launchers that are listed below.
Supported Launchers:
Nova Launcher
Apex Launcher
Action Launcher
ADW Launcher
Next Launcher 3D
GO Launcher EX
Aviate
Smart Launcher
Holo Launcher
Atom Launcher
Solo Launcher
TSF Shell
Unicorn (Icon Themer)
Desktop Visualizer
May also with other Launchers and applications.
What's in this version : (Updated : Mar 7, 2014)
25 new/updated icons
See the new icons here – http://bit.ly/stealthychief234
Activity fixes
Required Android O/S : 2.3.4+
Screenshots :
Download : 7Mb APK
DOWNLOAD CENTER >>

Cynogenmod 11

,

ROM.ZIP(KITKAT)

,

ROM.ZIP(JELLYBEAN)

,

ALL USB DRIVER