Ok so calling Samsung's upcoming 7-inch 'Galaxy Mega 2' (the supposed name for the device) a phone isn't really appropriate: it's more a tablet with a GSM antenna. There have been some murmurings about the device on the internets, but nothing really concrete with regards to a US release; until now.
The SM-T2558, which is the proper name for the device, made its way through the FCC, which indicates that the ginormous phone/tablet monstrosity may be making its way stateside.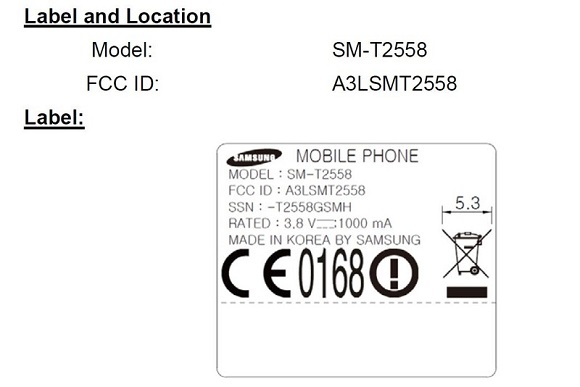 Now before you go and think that this is just a tablet with a sim card slot (like many tablets out there), it should be noted that the Galaxy Mega 2 is a very thin device, like the original Galaxy Mega (which rocked a 6.3" screen), with an enormous touchscreen. Its thinness and naming convention leads us to believe that this 7" device is intended to be a phone; a massive one.
There has also been some talk of this device debuting alongside another 6" Samsung Galaxy phone, probably a phablet with similar specs and a smaller screen (although use of the world 'small' with these dimensions is inappropriate).
Samsung is planning a media event that will take place on June 12th, where they'll present the Galaxy Tab S line of tablets. This handset might very well make an appearance at the event.
Of course none of this is set in stone and these are all rumors, but the FCC spotting is a good indication that this goliath of a phone should be coming to the US.
Source | Via
DOWNLOAD CENTER >>

Cynogenmod 11

,

ROM.ZIP(KITKAT)

,

ROM.ZIP(JELLYBEAN)

,

ALL USB DRIVER