The LG G3 is already available in some parts of the world (such as the UK, for example), and it's on its way to the US too.
After Sprint last week, now AT&T has given us information about when it plans to release LG's newest flagship smartphone.
You'll be able to pre-order it online from the carrier starting tomorrow, and it will be on store shelves on July 11.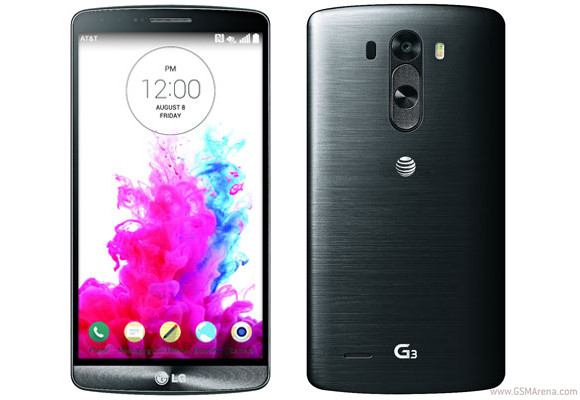 The handset will be priced at $199 with a new two-year contract. Alternatively, you could go the AT&T Next route, in which case you won't need to pay anything for the phone upfront. Then, depending on which installment plan you choose, you'll have to shell out $24.17 per month with Next 18, or $29 per month with Next 12.
As you may know by now, the G3 is the first smartphone from an international manufacturer to come with a QHD (2560×1440) touchscreen. If you want to learn more about it, check out our detailed review.
Alongside the G3, AT&T will also be launching the G Watch – the Korean company's first wearable based on the new Android Wear platform.
The G Watch will cost $229, and it can be ordered online from tomorrow, with in-store availability timed to coincide with that of the G3. So if you want to go the brick-and-mortar route, you need to wait until this Friday, July 11.
If you buy the G Watch together with a G3 on a two-year contract or using AT&T Next, you can save 50% on the price of the wearable. This applies to other accessories too, such as the Tone Ultra stereo Bluetooth headset or the G3 Quick Circle folio case with wireless charging. Furthermore, you can get the price cut even if you opt for an LG G Flex instead of the G3. The offer is valid until September 11.
Source
DOWNLOAD CENTER >>

Cynogenmod 11

,

ROM.ZIP(KITKAT)

,

ROM.ZIP(JELLYBEAN)

,

ALL USB DRIVER