Lately we've been inundated with iPhone 6-related rumors, but not one of those spoke about how big the batteries in the upcoming smartphones would be. Until now, that is.
Today the Chinese media is abuzz with word of the battery capacities for both the 4.7″ iPhone 6 as well as the bigger, 5.5-inch model.
And it looks like the smaller version will have somewhere in between 1800 mAh and 1900 mAh, while the 5.5-inch iPhone 6 will get a 2500 mAh cell.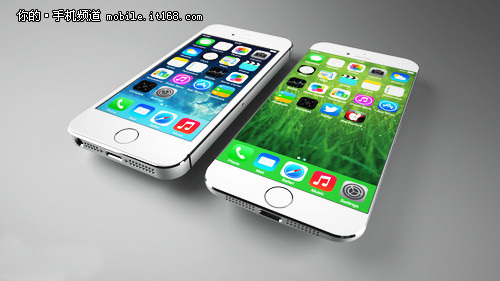 Both of those numbers represent solid advances compared to the batteries that are present in the currently selling iPhone 5S and iPhone 5C. The former of those boasts a 1560 mAh battery, while the latter has to make do with 1510 mAh.
On the other hand, though, questions still remain about how good the battery life of the new iPhones will be. Especially considering that Android devices with similar screen sizes come with bigger batteries.
The 4.7″ LG G2 Mini, for example, which isn't even a flagship in terms of specs, ships with a 2440 mAh battery. The Moto X has a 2200 mAh unit for the same display size. The 5.5-inch LG G3 has a 3000 mAh cell, while the 5.7-inch Samsung Galaxy Note 3 relies on 3200 mAh.
As with all rumors, though, don't forget to take this one too with a grain of salt. Yet if this information does pan out, Samsung will probably keep on making fun of iPhone owners for being "wall-huggers".
Source (in Chinese) | Via
DOWNLOAD CENTER >>

Cynogenmod 11

,

ROM.ZIP(KITKAT)

,

ROM.ZIP(JELLYBEAN)

,

ALL USB DRIVER