Right as planned, Xiaomi has announced its latest OS – MIUI 6 bringing a design overhaul with more colorful, minimalist looks, enhanced security and new phone features. The update is currently in beta phase but should soon make its way to the company's devices (like the Mi 4 and Mi 3) and even to devices from other makers.
MIUI 6 brings a less-distracting, simpler UI and Xiaomi claims it will be a dive-in-and-use affair without the need to familiarize yourself with it. Colors play a big part of MIUI 6, while many apps appear white or grey key accents are colored in red, orange and a spectrum of other colors, making MIUI 6 look a little like iOS 7 and 8. Some apps even appear to have an immersive parallax effect – the Clock for one.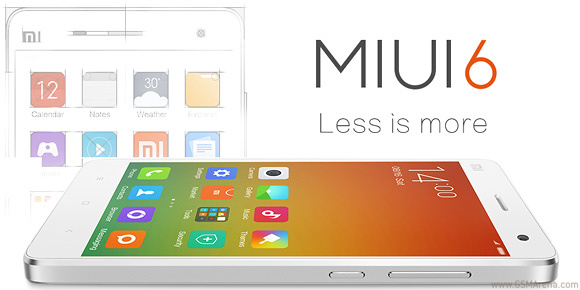 The phonebook has become more powerful – it allows you to identify unknown callers, mark service numbers (as banks, scams, sales) and see a visible menu of your carrier's hotline (instead of having to listen to "for business questions select 8″).
MIUI 6 has new gestures for the homescreen along with a redesigned notification shade with toggles for various settings. The notification center shows notifications on the lockscreen and there's themes support for the UI with more than 5,000 available as of now.
Check out a video of MIUI 6 in action.
You can check out reviews from early adopters and comparisons between MIUI 5 and 6 here.
Thanks, Mohamed for the tip!
Source
DOWNLOAD CENTER >>

Cynogenmod 11

,

ROM.ZIP(KITKAT)

,

ROM.ZIP(JELLYBEAN)

,

ALL USB DRIVER