After letting us catch a glimpse of its back last week, the upcoming Nokia smartphone headed for Verizon release made yet another appearance. The handset will allegedly launch on the Big Red before the end of this year as Nokia Lumia 929.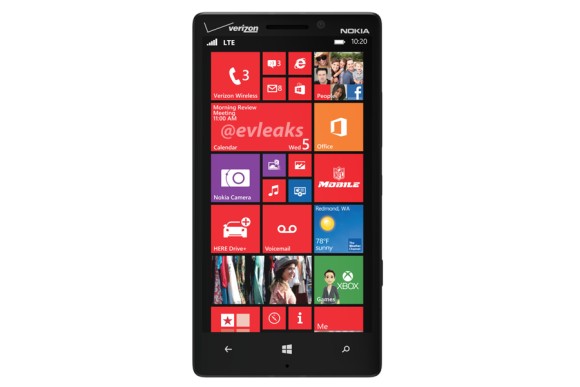 The Nokia Lumia 929 is said to be a Verizon-only version of the soon to be released Nokia Lumia 1520. However, the handset will reportedly feature a smaller 1080p display in comparison to the 6" unit of the Lumia 1520.
In addition to a FullHD display, the Nokia Lumia 929 for Verizon is rumored to sport a 20MP PureView camera with Carl Zeiss lens. The handset will be available in black and white color scheme when it goes official.
Nokia will be holding a press event on October 22. It won't be a surprise if we see the Nokia Lumia 929 debut alongside the Lumia 1520 and a Windows RT tablet from the manufacturer.
Source 1 | Source 2