This just in: from a press conference held by KT Cordporation, formerly known as Korea Telecom, we learn that the upcoming Samsung Galaxy Note III phablet will carry a Snapdragon 800 chip inside.
The network provider is the first to officially acknowledge the Note III's innards reconfirming that the phablet will offer the powerful quad-core chip.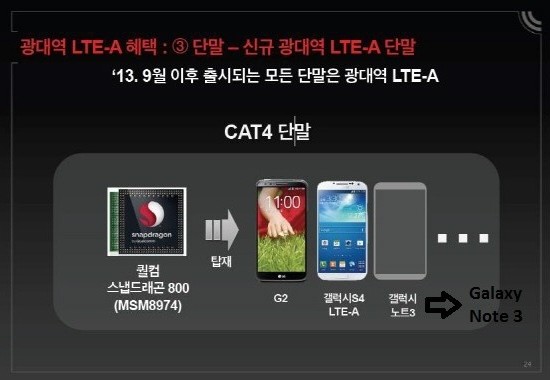 There's some question whether the initial Note III batch will feature a model with the Exynos 5 Octa 5420 chipset as some sources suggest Samsung is having issues with it. There's also word of a cheaper Note III with an 8 MP snapper and LCD screen for emerging markets, although it's unclear what SoC will power that one.
The Galaxy Note III is now almost a reality as the September 4 Unpacked 2013 Episode 2 unveiling nears. There're already a developer units in the wild and even release dates.
Source