With the Mobile World Congress over, it's time to go back to Counterclockwise – our weekly article that looks back in time at what happened in the last few years. Few as in five or less, but as we'll see this small period of time is a millennium in tech terms.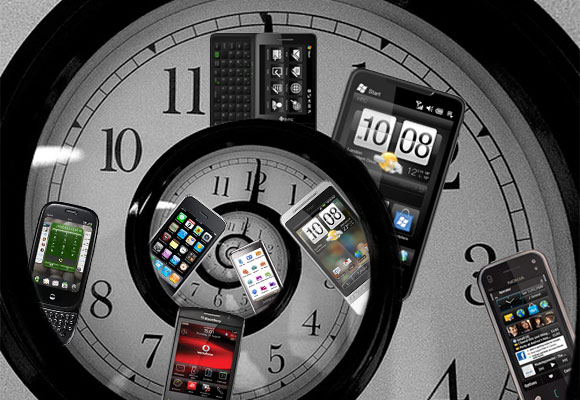 Say "cheese"!
HTC had just announced the One X and One S at the MWC 2012 and was showing off the new ImageSense technology. Back then HTC used regular 8MP sensor, the time of the UltraPixel came only the following year.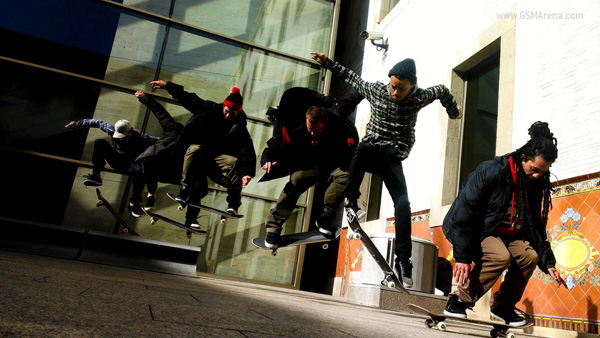 Meanwhile, Nokia had launched its 41MP beast but that ran Symbian rather than the company's new OS of choice, Windows Phone. Of course, rumors had already begun of a PureView Lumia device. It wasn't until the middle of last year when the Lumia 1020 made that happen though.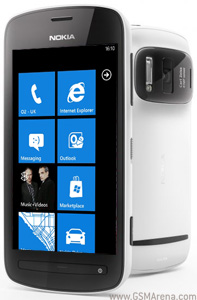 Still, both companies went in very different directions – HTC chose to step down from 8MP to 4MP but bump up pixel size, while Nokia committed to large, high-resolution sensors. Granted, the sensor in the Lumia 1020 is smaller than the one in the 808 PureView (1/1.5″ vs. 1/1.2″) and the new standard is even smaller, 1/2.5″ at 20MP.
It's worth noting that Sony has joined Nokia in the pursuit of imaging excellence through large sensors – the Xperia Z2, Xperia Z1 and Z1 Compact all have 1/2.3″ 20.7MP sensors, though no optical stabilization like Nokia or HTC.
That's in the past now, still resolution is no longer the battleground of mobile cameras – it's video resolution. Two years before MWC 2012 Sony Ericsson had released an update for its Satio cameraphone to enable WVGA (854 x 480) video capture.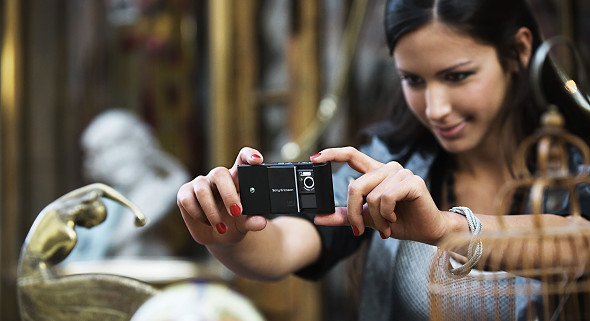 For reference, that's only 20% of the pixels of 1080p video. Compared to the new 2160p standard for flagships, it's twenty times fewer pixels. See just how much difference four years made?
Android picks up speed
We still feel like 2013 was yesterday, but a look back at Android OS version charts quickly dispels that illusion. Jelly Bean was still the latest version of Android in March 2013 and we're talking 4.2, 4.3 wasn't unveiled yet.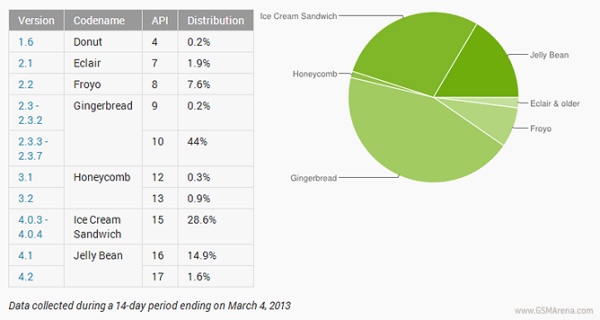 Back then, 2.3 Gingerbread powered nearly half of all Android devices and the OS was really showing its age (it was announced in early 2011).
Android was a force to be reckoned with even before Gingerbread – in March 2011 ComScore ran the numbers and found that Google's operating system had just surpassed the dominant BlackBerry OS. BB OS still enjoyed huge popularity back then and kept iOS in third place.
Another major milestone came in March 2012. Google announced that the Android Market is no more – Google Play Store would take its place and add music, videos and books on its virtual shelves. Amazon had already launched the Kindle Fire tablets, which served to push Amazon content to consumers quicker and this was Google's response.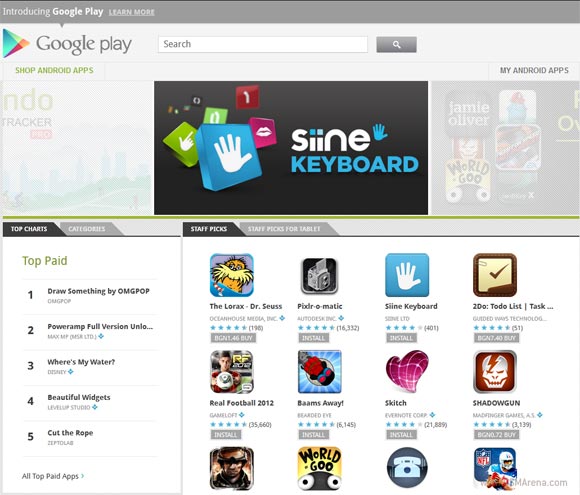 iOS leaps ahead too
While Android was still trying to shrug off Gingerbread and companies were trying to figure out phone cameras, Apple unveiled a new iPad tablet. The 2012 iPad, or as it became known "iPad with Retina display" had the biggest screen resolution we had ever seen.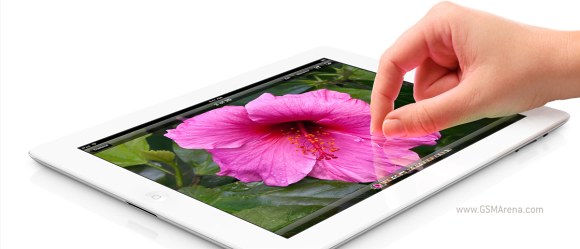 Following the jaw-dropping sharpness of the iPhone 4 display (which came in 2010), Apple's tablet had the quote-unquote "mind-blowing resolution of 2048 x 1536 pixels." To this day iPads have some of the most beautiful displays around, but Android's thirst for big numbers helped it catch up and surpass the resolution quickly.
Just before the MWC we were hearing that this or that 5.x inch smartphone will have a QHD display, but that didn't pan out. Still, the first QHD devices are a reality with several 5.5″ phablets. Again, putting pixel counts in perspective QHD (2,560 x 1,440 pixels) is 17% more pixels than the iPad Retina screen covering a much smaller surface.
Meanwhile, iOS 5.1 started rolling out. It was a relatively minor update, bringing Japanese support to Siri and refining Photo Stream in iCloud. Much like the Gingerbread days, iOS was still running the now outdated skewmorphic UI rather than the hot, new flat design.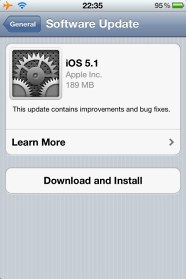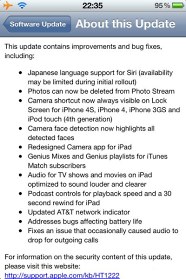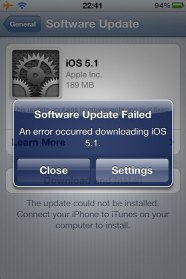 Galactic rumor mill
If you were following the pre-MWC rumors this year you witnessed the barrage "Galaxy S5 this, Galaxy S5 that" rumors first-hand. Last year it wasn't much different, except it was the Galaxy S4 that was in the spotlight.
The chatter from early 2013 suggested odd things like Samsung using two different chipsets and some sort of futuristic (or gimmicky?) way to scroll with your eyesight.
Both things are now a reality and in fact standard – Samsung uses Qualcomm Snapdragons for LTE devices and its own Exynos chips for Wi-Fi only or 3G/Wi-Fi devices. Smart Scroll and its other Smart Screen companions are found on a wide range of Galaxy devices too.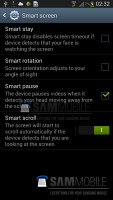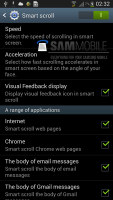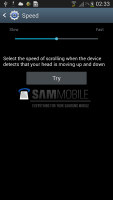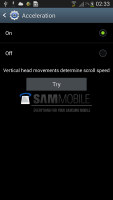 Going on sale
We've talked about them before here on Counterclockwise – the Toshiba TG01 and HTC Magic. Both devices will have a great impact on the smartphone industry and launch details for the two became available in early 2009.
The Toshiba TG01 was the first slim, powerful, large-screened smartphone, it's the phone that started the trend. Anyway, O2 had scored exclusivity on the "uber-smartphone" but unfortunately sales never quite pushed Toshiba to where Samsung and HTC are now.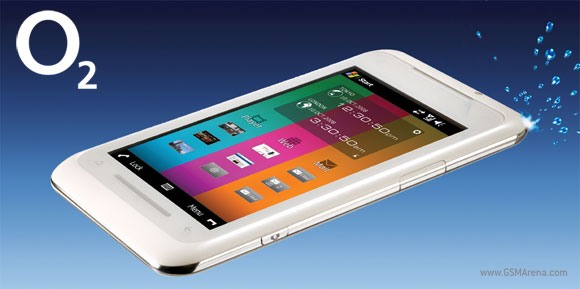 Speaking of, HTC was just starting its Android adventure – the T-Mobile G1 was already out, butVodafone was just announcing the launch date of the HTC Magic (another exclusive deal). It was only the second HTC Android device to carry the company's name and dropped the hardware QWERTY of the G1.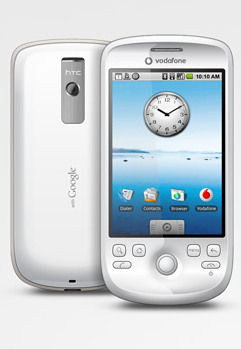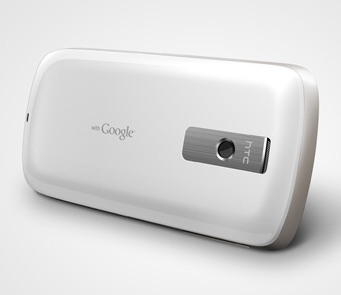 Hardware keyboards sprouted a few more times in Android's history, but growing screen sizes and touch sensor accuracy meant better and better on-screen keyboards. Eventually, it became unavoidable – hardware keyboards became extinct, but it's surprising to see the trend start so early in Android's history.
info
DOWNLOAD CENTER >>

Cynogenmod 11

,

ROM.ZIP(KITKAT)

,

ROM.ZIP(JELLYBEAN)

,

ALL USB DRIVER