Startup phonemaker OnePlus has done "Ask Me Anything" on Reddit opening themselves to questions from the public. As a result of it, some interesting details and tidbits have surfaced regarding the company's first phone dubbed simply One.
The Chinese company is going to ship the smartphone in the second quarter of the year and make it available in 10 countries at launch, including the US. Pricing is confirmed to be under $400 for unlocked, SIM-free version. Speaking of US availability, the One won't support Verizon and Sprint.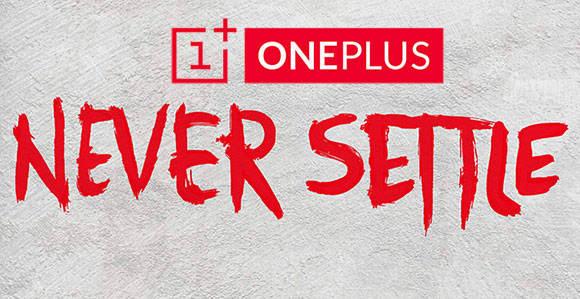 The OnePlus One is confirmed to feature a Snapdragon 800 chipset with 3GB of RAM and will run CyanogenMod 11 based on Android 4.4 KitKat. The kernel sources and stock images will be provided on day of sale, similarly to the Oppo N1.
The display is expected to be 5″ with a 1080p resolution and the company revealed it won't be of the OLED variety. OnePlus belives the phone will be a little smaller than the Nexus 5 thanks to its "slightly better screen/body ratio."
Additionally, the phone will have stereo speakers, although it didn't come clear if they'll be at the front or at the back. In fact, OnePlus hypes the build quality of the One to be superb with the former Oppo Find 5 product manager now working for the Chinese startup and saying the One is better than the Find 5.
Here's what Carl Pei, Director of OnePlus Global said regarding build quality.
We designed the OnePlus One to be easy to handle with one hand, while at the same time having the largest possible display size under these circumstances. How? By having a slim body, tapered edges and narrow bezels.
What's interesting is that there won't be a 32GB version, as the One will be offered in 16GB and 64GB flavors. The larger storage option will come at a price close to what other companies ask for 32GB models, OnePlus notes. Rumored to be made out of metal, the One will also sport a notification LED.
The battery specs haven't been revealed just yet, but it did become clear the phone will last more than a day on a single charge. There's also a new and interesting technology, which it'll be utilizing, too.
The OnePlus One will be the only phone the company makes this year. It's also planning to double its size from the 150-employee company it is now. Those are very bold plans and we'll see how things pan out for the optimistic phonemaker.
You too can ask OnePlus questions by following the source link below. Hurry up, as the AMA will only be active for a couple of days.
Source
DOWNLOAD CENTER >>

Cynogenmod 11

,

ROM.ZIP(KITKAT)

,

ROM.ZIP(JELLYBEAN)

,

ALL USB DRIVER