The iPhone 6 is one of the most anticipated phones for the second half of 2014 and little pieces of evidence of various features and specs are flying everywhere. There's one particular feature however, which many expect, but won't get. That's an illuminated Apple logo on the back of company's upcoming flagship.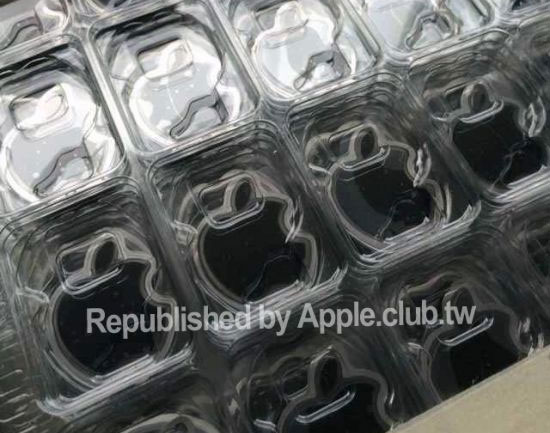 A photo depicting 600 units of the Apple logos allegedly destined to go at the back of the iPhone 6 show them to be regular logos. There are no LEDs, nor pins to draw power, they seem to be just normal logo stickers.
We already reported that the iPhone 6's logo will not act as a notification light, but the last piece of evidence puts this feature-rumor to rest.
Nevertheless, there's a lot to look up to in the new iPhone 6. The rumors of a 5.5″ and 4.7″ versions of the phone are more persistent than ever. For now, the 4.7″ iPhone 6 has the most leaked parts and we expect it to sport a sapphire display for extra durability. Unfortunately, the company may not have as many of the sapphire display units as it'd like and as a result only a limited number of units would initially have it.
Apple is preparing to announce the iPhone 6 on September 9 and with less than a month to go, the company is building the handsets at full speed.
Source | Via
DOWNLOAD CENTER >>

Cynogenmod 11

,

ROM.ZIP(KITKAT)

,

ROM.ZIP(JELLYBEAN)

,

ALL USB DRIVER