Yesterday a report claimed Microsoft would soon be eliminating Nokia's brand from its phones. This would apparently first be noticed on the devices coming right before this year's holiday shopping season.
And today we may be looking at the first ever sign of that – courtesy of the leaked blurry shots you can see below.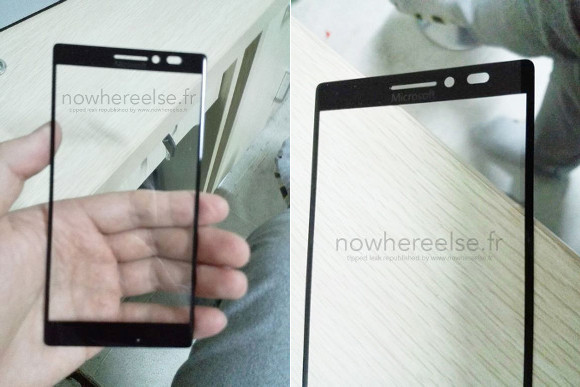 The image to the right is a bit more clear than the one to the left, and in it you can discern the word Microsoft above the screen of this yet unknown upcoming smartphone.
So ladies and gentlemen, the Microsoft phone will soon be upon us, it seems. Or Microsoft phones, to be precise – as this is obviously going to be just the first of many.
Since this could have rather easily been faked (and even the source isn't sure of its authenticity), don't take it too seriously just yet. If the Microsoft brand will in fact show up on handsets from now on, we're bound to get many more leaks about that pretty soon, so hold tight.
After Microsoft bought Nokia's mobile device business, that company got renamed to Microsoft Mobile. Though up until now it's still been churning out smartphones bearing the Nokia brand (which Microsoft has the right to use, under the terms of the acquisition). But your next Windows Phone may be a Microsoft Lumia, and not a Nokia Lumia, as it turns out.
Source (in French)
DOWNLOAD CENTER >>

Cynogenmod 11

,

ROM.ZIP(KITKAT)

,

ROM.ZIP(JELLYBEAN)

,

ALL USB DRIVER