Google may not have succeeded in bringing Motorola back in the black before it gave up and sold it to Lenovo, but it certainly managed to put the company back on the smartphone map. Riding on the success that the Moto G has become and adding up the even more affordable Moto E to its rooster, the company has more than doubled its sales compared to the same quarter of last year.
Following its poor performance in the previous few years Motorola has been relegated to the dreaded Others category in most market reports, but now thanks to ABI Research we learn the exact scale of its comeback. Motorola has managed to ship 8.6 million units in the three months ending in June, which is more than twice what it did in Q2 2013.
The growth over Q1 of 2014 is also quite remarkable – in the first three months of the year Motorola shipped 6.5 million smartphones. The growth can't be attributed to the Motorola Moto E alone as that one didn't reach global availability until the end of the quarter, so it certainly confirms that the Moto G is keeping its momentum.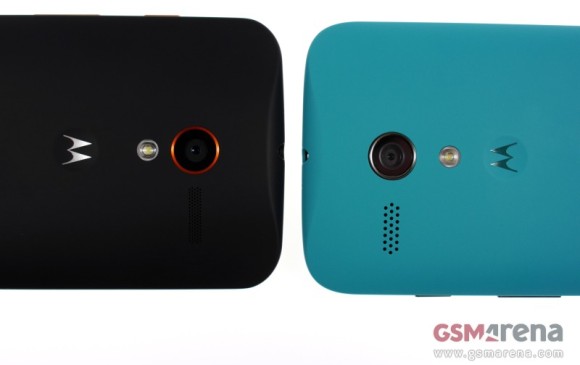 Of course, we could have easily guessed that from the fact that Motorola chose to refresh its midranger with a 4G version. Motorola is hoping that its two current smartphones, along with the fading Moto X will be enough to at least keep the sales level until the Moto G2 arrives in September. With the increased competition in the low-end smartphone segment however that certainly won't be an easy job.
Via
DOWNLOAD CENTER >>

Cynogenmod 11

,

ROM.ZIP(KITKAT)

,

ROM.ZIP(JELLYBEAN)

,

ALL USB DRIVER